Products
Wood-Mode Cabinetry

Our commitment to quality and exclusivity is not only reflected in our design and installation skills, but also in the products that we sell. We are proud to carry both Wood-Mode Fine Custom Cabinetry and Brookhaven Cabinetry. Both brands are manufactured by Wood-Mode and share a heritage of quality and craftsmanship. While they vary in specific features of their construction, every piece of cabinetry built at Wood-Mode meets exacting standards and promises a lifetime of beauty and quality for your home. From contemporary and modern bathrooms, to classic European-style kitchens, Wood-Mode and Brookhaven are two of the finest examples of American-made cabinetry on the market, and we look forward to showing you what they have to offer.
Brookhaven Cabinetry
Inspired by the very best of Wood-Mode, Brookhaven by Wood-Mode provides the same dedication to quality materials and American craftsmanship in a select group of products with limited customization options to meet your budget. The Brookhaven selection of styles, finishes and storage solutions puts the Wood-Mode lifestyle within reach.
Tedd Wood Cabinetry
Whether you're refurbishing a 200-year-old farm house or building a sleek new contemporary home, Tedd Wood can design cabinetry to suit your style. For kitchen, bath, bedroom, or home office – anywhere you want the look of fine furniture – Tedd Wood is one of the best values in semi-custom and custom cabinetry on the market today.
Tedd Wood Custom Cabinetry is designed for the homeowner that wants the kitchen of their dreams. The possibilities are endless.
Landmark Fine Cabinetry is designed for the homeowner that needs their dream kitchen to fit their budget.
Luxury Line Full Access Cabinetry is designed for the homeowner that needs a kitchen to fir their lifestyle.
Caesarstone USA

Caesarstone has been an early pioneer of the natural quartz surfaces market since 1987. Today they are a leader in the countertop industry offering a variety of beautiful marble, granite and other manufactured surfaces.
LG Hausys Viatera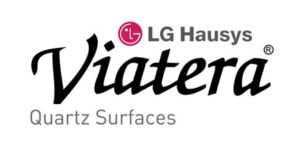 Bring the wonders of the world inside your home. Inspired by the moments of life and nature, Viatera Quartz Surface is more than a simple countertop. It's where life's moments happen. In a wide array of colors and styles, it allows you the freedom to create a space that truly reflects the beauty and wonder of your life…
Cambria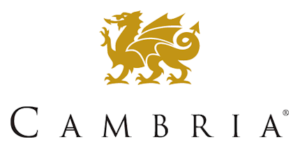 Cambria prides itself on being the only family-owned, American-made producer of natural quartz surfaces. When it comes to beauty, nothing can compare. But every one of Cambria's designs are much more than just a pretty face. Look a little deeper and you'll find the uncompromising quality and unbeatable performance that make Cambria the perfect choice for life.
Silestone

Silestone® is a leading producer of quartz surfaces offering a variety of designs for high-quality kitchens and bathrooms, including countertops and sinks with advanced bacteristatic technology.
Dupont Zodiaq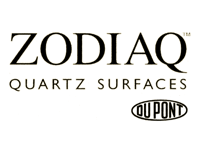 It shimmers. It radiates. It beguiles. Explore all the colors of Zodiaq quartz surfaces sourced from abundantly available quartz. The colors of Zodiaq achieve an improbable harmony between the durability of rock and the subtle interplay of light and natural crystal. Stain-resistant and nonporous, Zodiaq quartz surface is ideal for any kitchens and bath.
Dupont Corian Solid Surfaces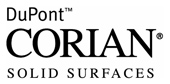 Corian® is available in a variety patterns and tones, as well as your own custom-designed colors. A signature DuPont innovation, Corian® solid surfaces continue to evolve and inspire creative flights of design fancy. Combined with high-performance functionality, Corian® solid surfaces deliver outstanding aesthetics in baths and kitchens and beyond.
Top Knobs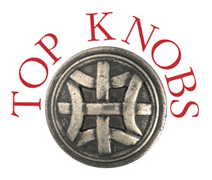 From cabinet knobs to drawer pulls to hooks and fixtures, Top Knob products are crafted following a rich tradition of quality and attention to architectural detail. The company has a product line of over 3,000 kitchen, bath and closet knobs and drawer pulls to match your individual style.